Sheet Metal Fabrication Design
Did you know that you can save up to 25% - 30%* of your material wastage, money and time when you have the perfect sheet metal fabrication design. Contact us now to know more!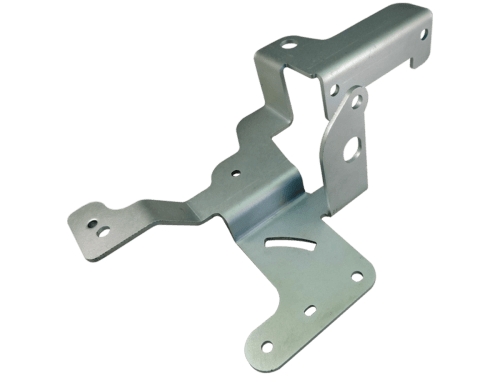 Sheet metal fabrication design is a vast area in Engineering design and manufacturing. Almost all the day to day parts/gadgets which you use will be having a sheet metal part. Automotive chassis, computer, mobile phone, enclosures and what not? Sheet metals are used in a wide range of application because it makes the part rigid, robust and can have a higher life time when maintained properly. Most importantly while going for mass production sheet metal would be more cost effective than any other manufacturing process.
So, how do we consider that a design is good for sheet metal fabrication? There are 2 ways on how we can give strength to a sheet metal part 1.By adding structural strength and 2.By adding dimensional strength. Sometimes the combination of both is required. It is very essential to carefully design a sheet metal part considering all the factors which will be affecting the part. Else the part might encounter tolerance/fitting issues, Deformation or the part might even fail.   
Therefore, it is very much necessary to have the skilled and experienced designer to design sheet metal part. Don't worry if you don't have one. Crenodez Studio offers sheet metal design services. With a team of highly skilled and experienced designers with design for manufacturing focused approach we have the right sheet metal design for your product. Some of our expertise is in Sheet metal enclosures, forming tools, press tools and lots more.
As a part of you design service, we also deliver you with complete technical drawings so that you can get your part manufactured anywhere around the globe. If you are worried of manufacturing then, we also have partnered integrated sheet metal fabrication facility capable of performing CNC laser cutting, CNC folding, Welding and hydraulic forming. Which means that the design/prototyping and manufacturing all can be done under one roof.