The first layer in 3D printing is the most significant layer because it is the foundation to achieve the final product successfully. It is rather laborious to attain the first layer properly. If the first layer is not stuck rightly to the print bed, it causes a poor foundation layer.
We can avoid a great confusion and get a better print by improving surface adhesion. Let's see five easy ways that we guarantee to make a print sticking to the bed every time for a perfect first layer.
1. First Layer In 3D Printing:
Even out the Print Bed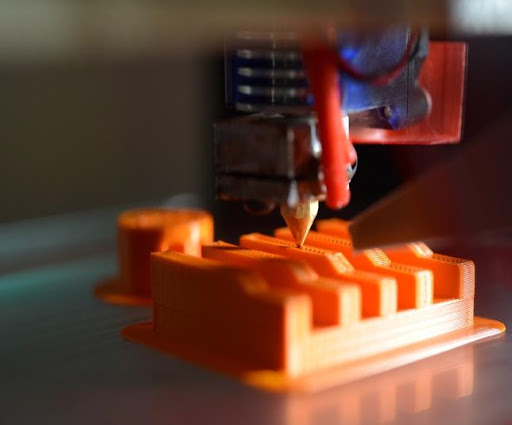 First and foremost, maintaining an even print bed is crucial. It is important for the nozzle to maintain the right amount of distance from the print bed area. Or else, the bed levelling issue might occur eventually while printing.
At Crenodez we make sure that the build platform is even and level as the nozzle could get too close in some places and too far away in others.
The printers that we use have a very unique way to attain bed leveling. Get in touch with us here to know our specific bed levelling technique.
2. Slow Down First Layer Speed
Crenodez provides a steadfast setting so that the first layer speed can be controlled.. Since this process is done right, the process of building the next layers is not slowed down and the foundation layers sticks much stronger.
If the temperature is not set rightly, it leads to the separation of the first layer from the print bed. 
Crenodez's printer has a heated build platform, which increases the bed temperature in 5-degree increment to print a perfect first layer.
4. First Layer In 3D Printing:
Treat the Build Surface
Crenodez cleans the build surface because the foundation layer becomes greasy and dusty separates from the build layer. In order to remove the contaminants, Crenodez uses isopropyl alcohol.
5. Add a Raft, Skirt, or Brim
Crenodez uses some helpful temporary inclusions in their software that are especially added to help with first layer adhesion. It is removable, and is thrown away once the printing work is done.
Click here and get your 3D printing services done right away!